Here is a nice little penny pile!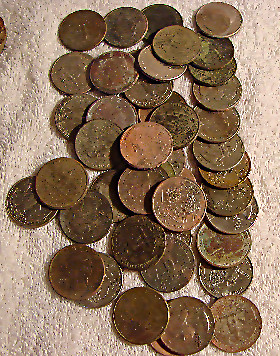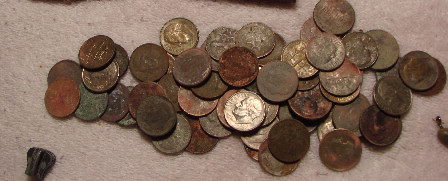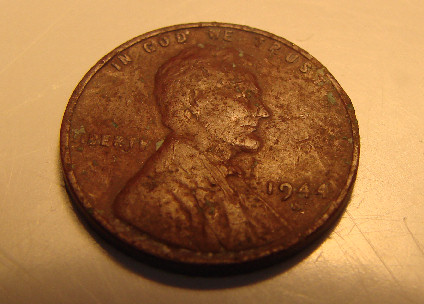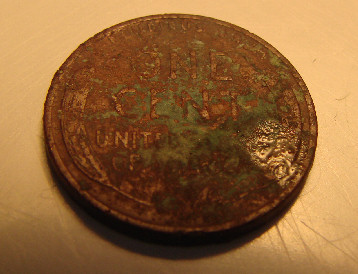 This is my very First old coin find as well as my first Wheatie find. This 1944 S was a short lived victory because after photographing it, It was again lost. I think my wife gave it away in an Avon catalog. This was found at an old fair ground.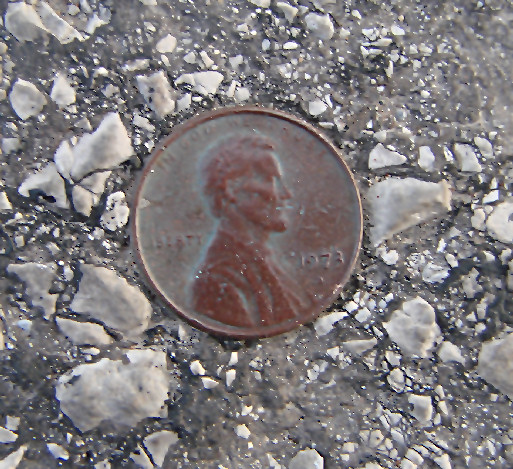 I found this 1973 Penny stuck in the ashfault in the road. lol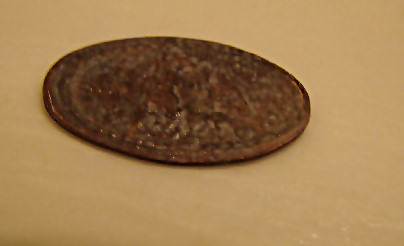 This is a Cabelas elongated penny found at an old fair ground.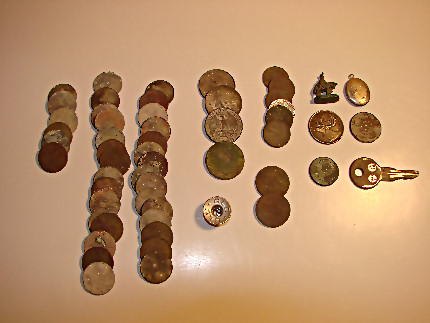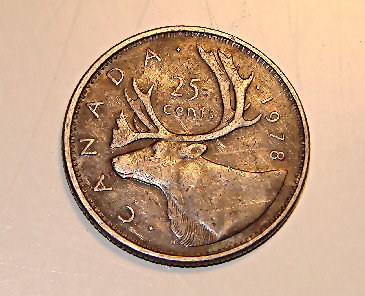 This is my first Canadian Quarter ever found.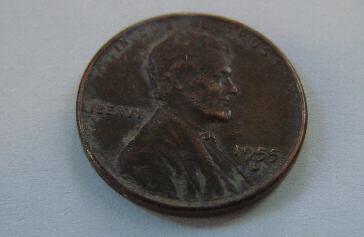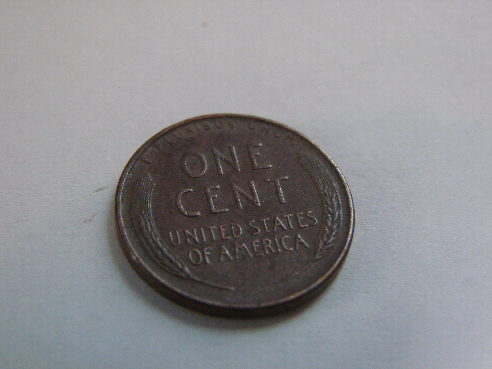 This is my 2nd wheatie found. 1955 D.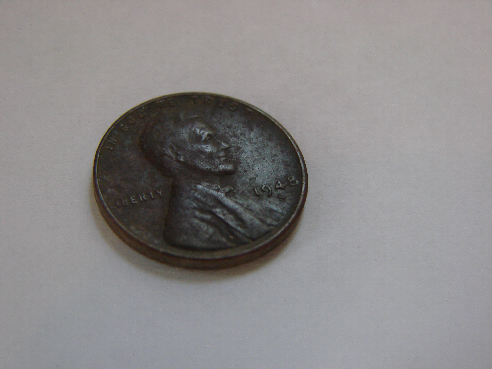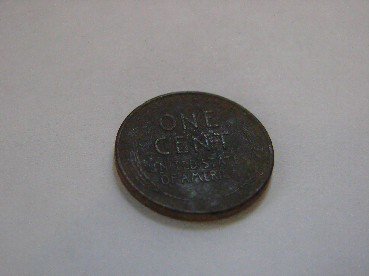 This is number 3 for me. I found this 1948-S Whestie at a closed school. I was only there for about 15 min. This place has not produced like I thought it would though. Waiting to hit it again with my ACE.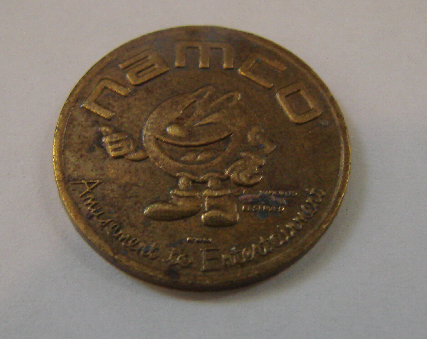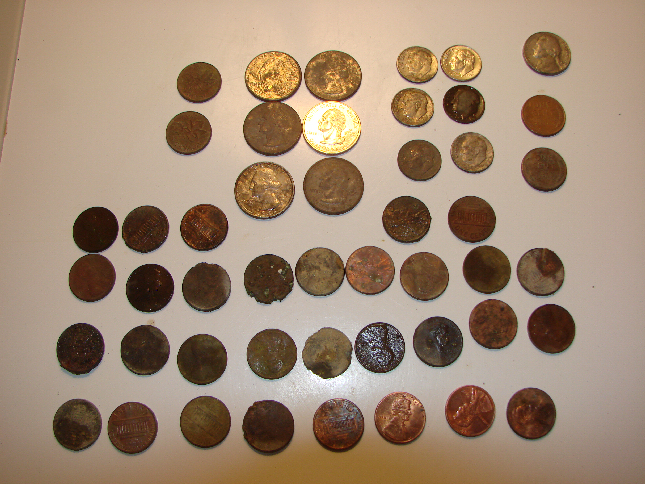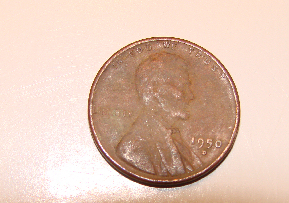 This is my 4TH Wheatie! Found at a fair ground Milan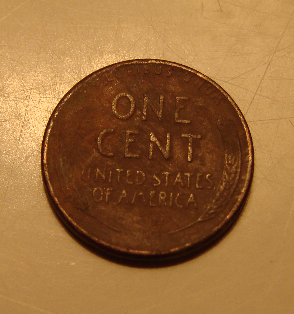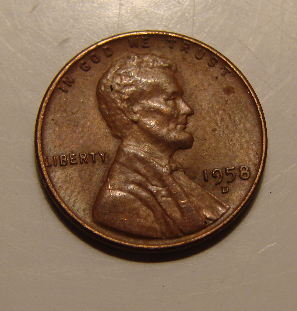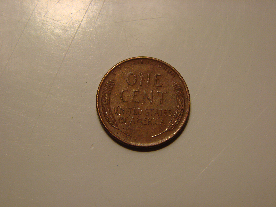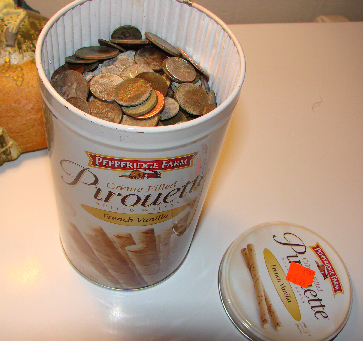 This is my complete clad collection that started in December 2008. Not much digging Dec & Jan. $ 62.24 Total pulled from the ground!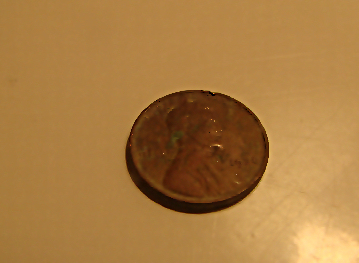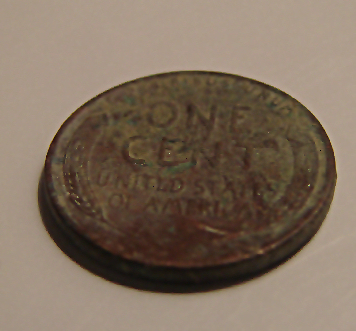 Found at an old fairground that recently bull dozed. Found it right on the surface!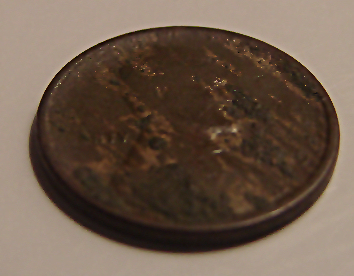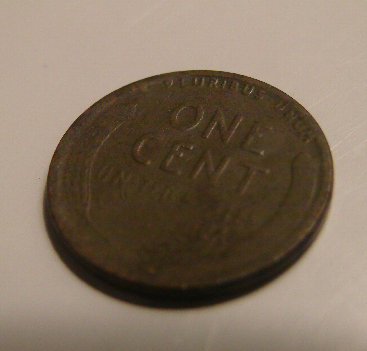 This was a very deep recovery from my old homestead! This 1919 Wheat was a nice find for that day!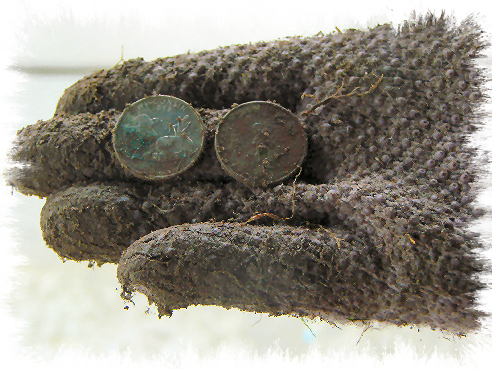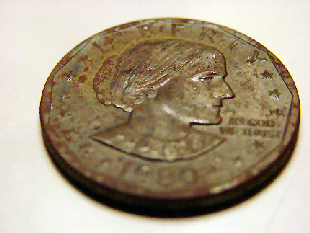 Val pulled this girl out of the ground! This is our 1st Dollar recovered!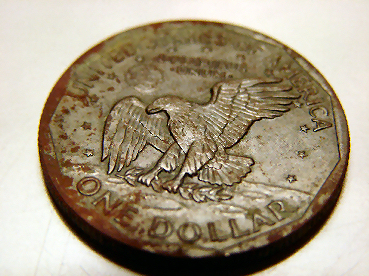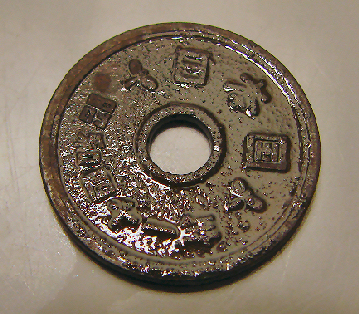 Dug this at a local school. I am told it is Japanese 5 yen.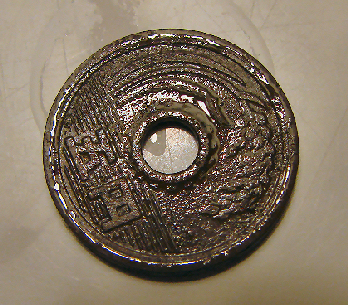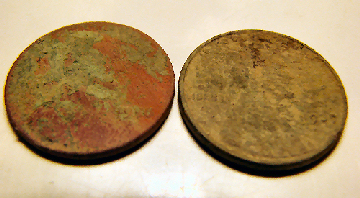 Dug this 39 and 56 Wheat at a local school.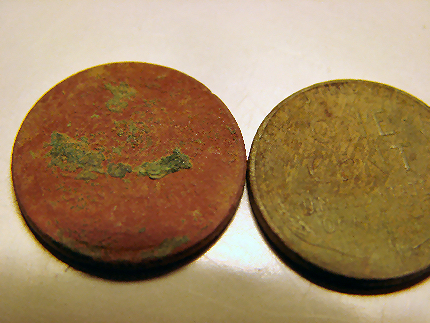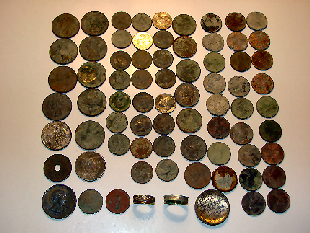 Total local school clean up.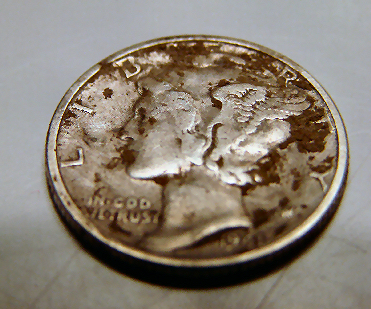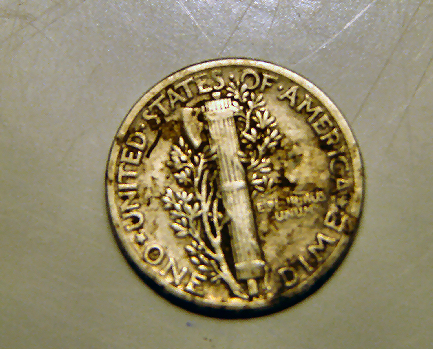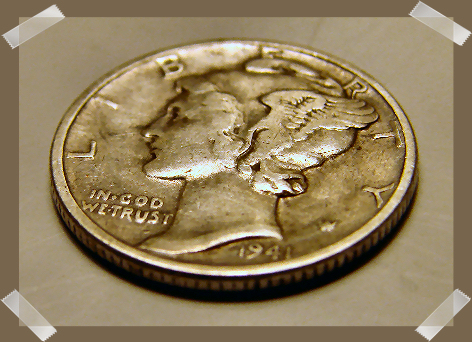 This is my very first silver coin ever dug. 1941 Mercury Dime. Very beautiful!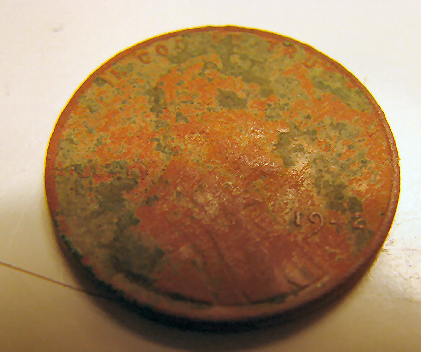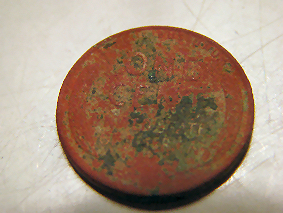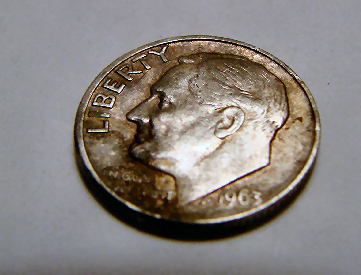 This is my second silver recovery! Looking for #3 now ; )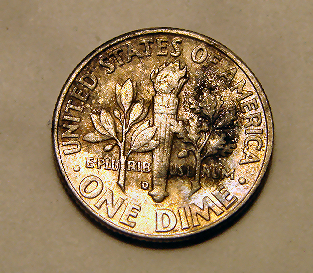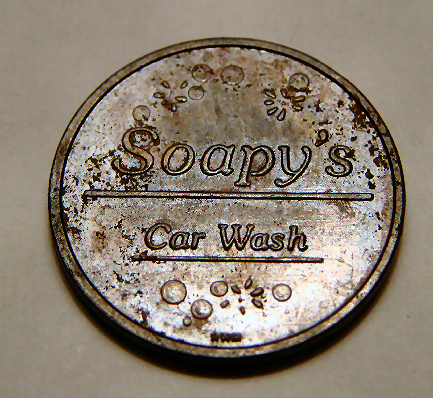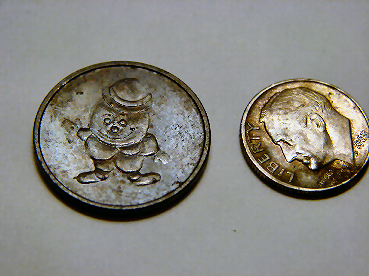 This soapy car wash token was discovered at my childhood home.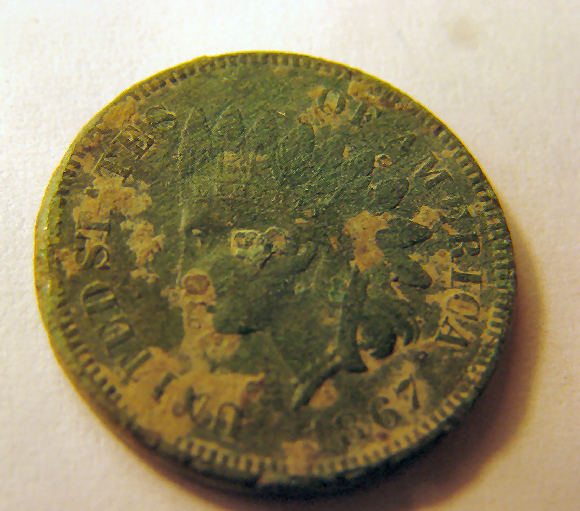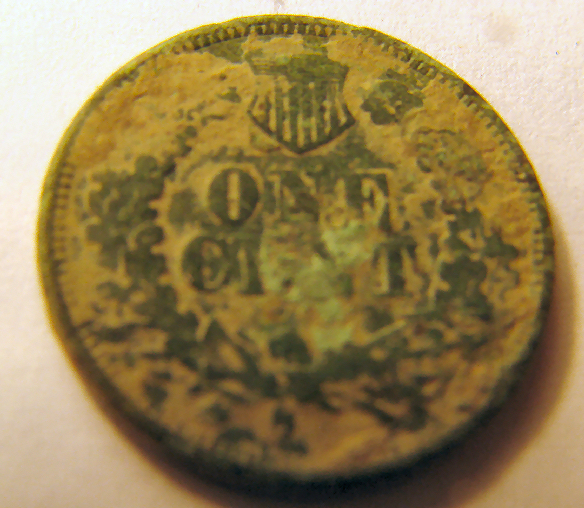 Woohoo! Another first! 1867 Indian Head Penny dug from a Field! Full Liberty Band!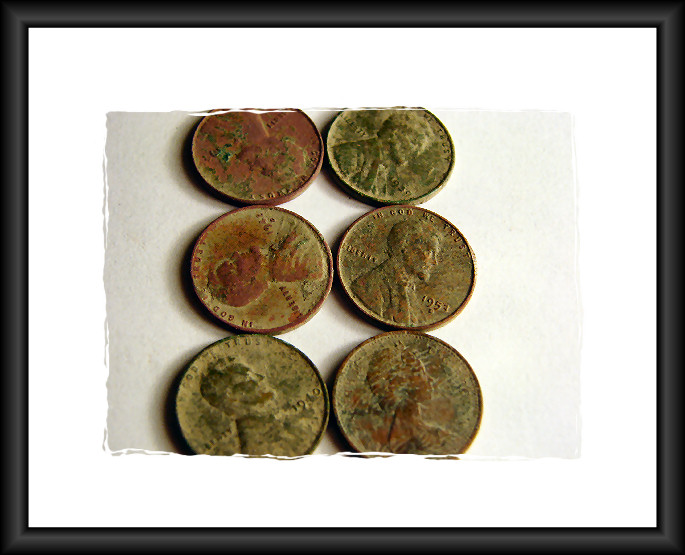 5 Wheats and a Canadian. 1930, 1946, 1940, 1942-D, 1953-D, and 1867-1967 Canadian.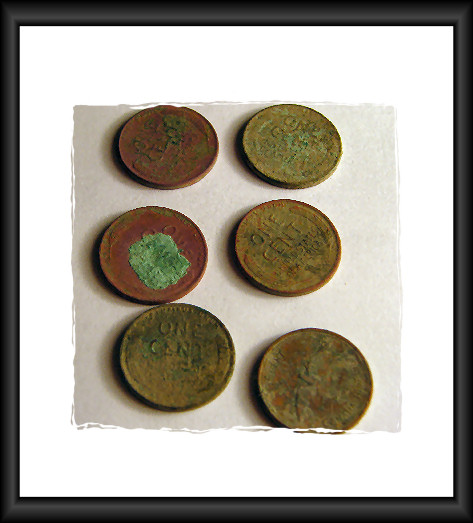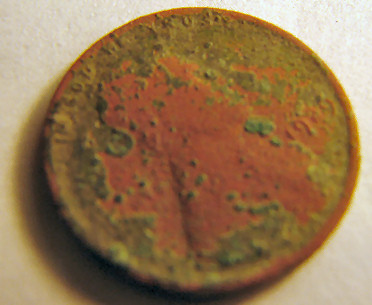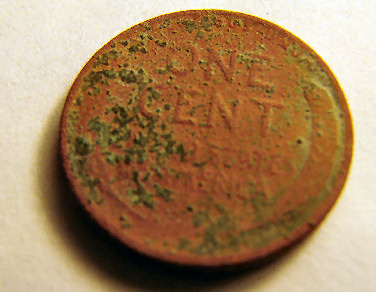 Vals first oldie! 1929 Wheat penny dug at a school!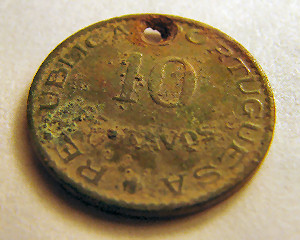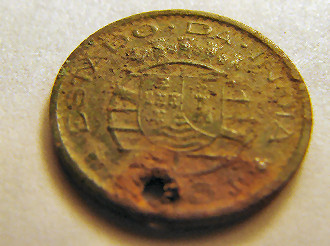 Dug this Portugues coin at school!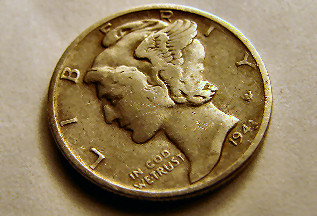 This is my 3rd silver coin dug. Love them Mercs!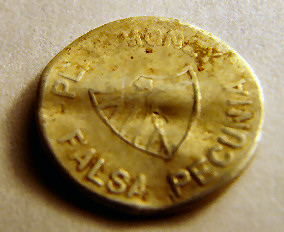 Uncle Sam Play Dime dated 1967.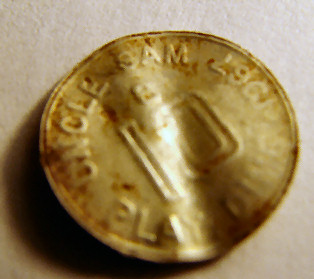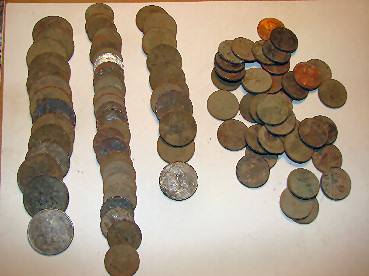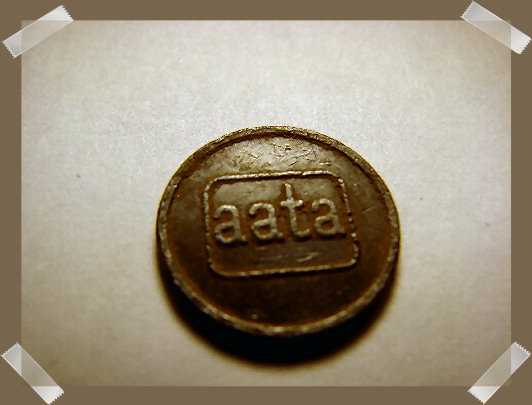 Ann Arbor Transportation Association Fare token.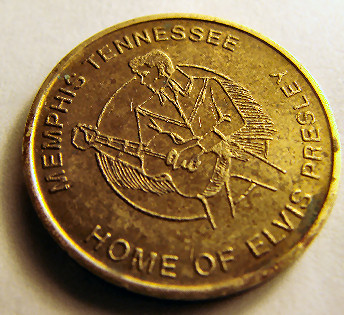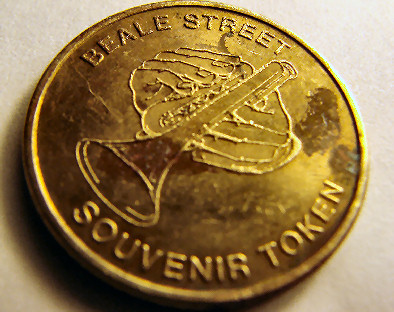 This was only in about an inch. Not in the ground to long at all. Very nice coin.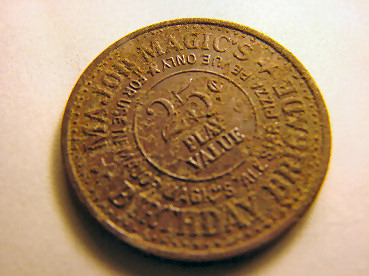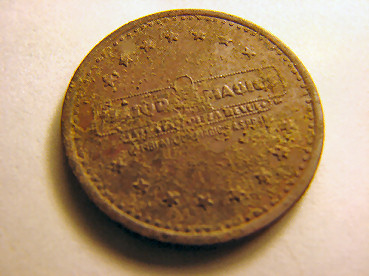 Major Magics Token Dug at an old Motel.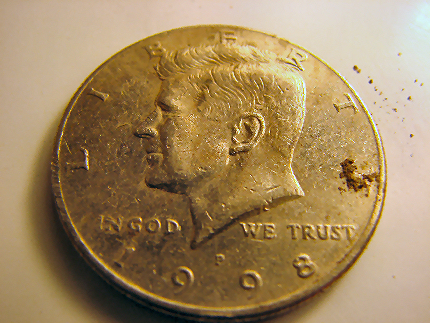 I did not think I would ever find one of these! I could not believe how clean this coin was!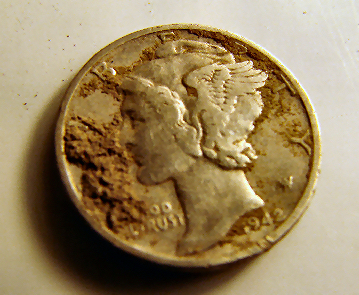 This is my third mercury dime found and is my forth silver coin dug!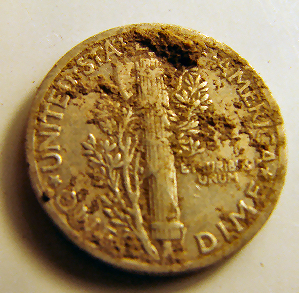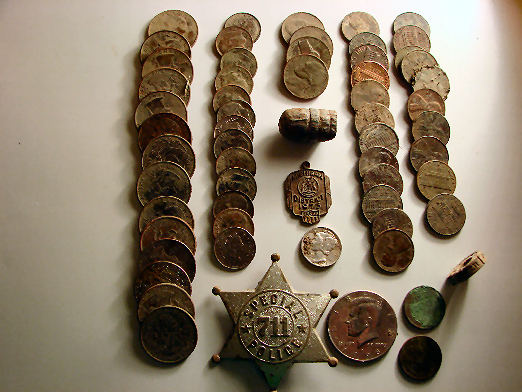 One of my best hunt days!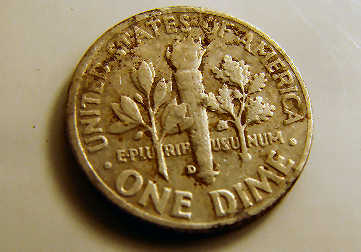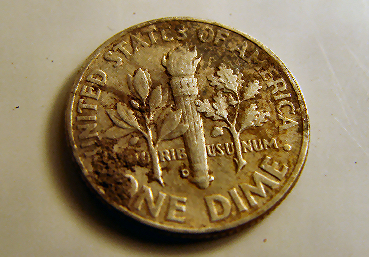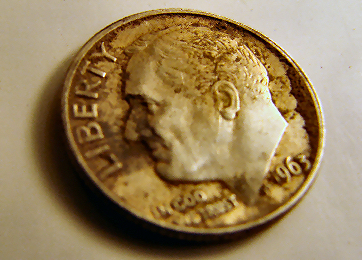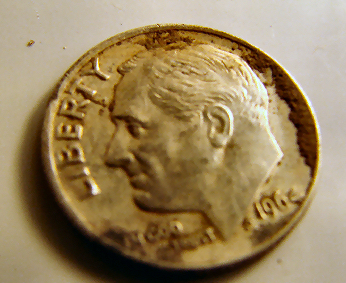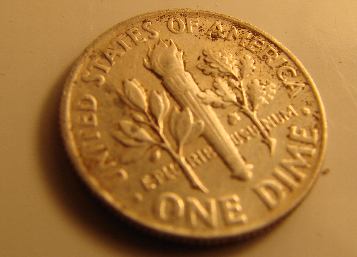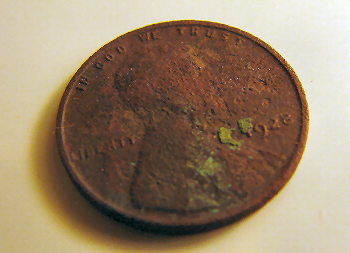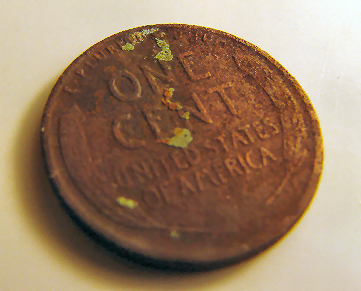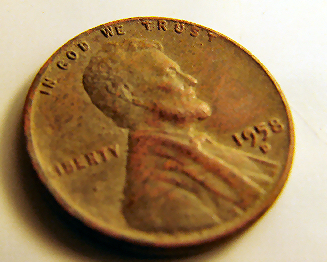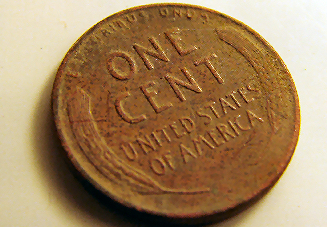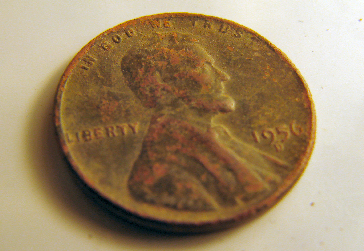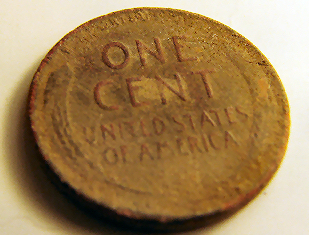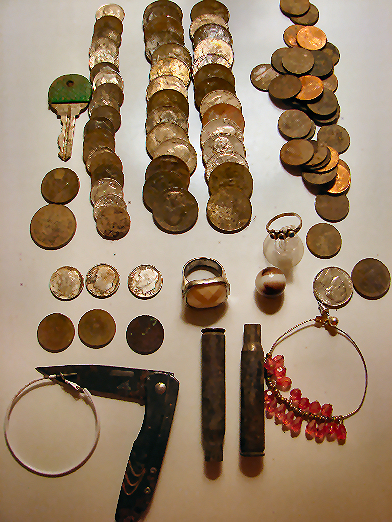 Triple silver and triple wheat hunt!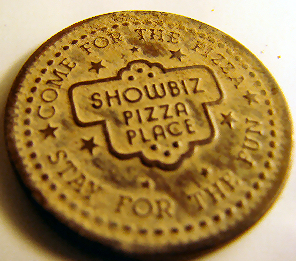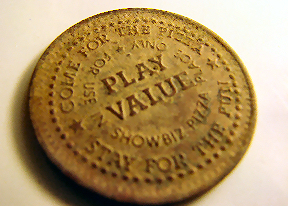 Closed Show Biz Pizza token.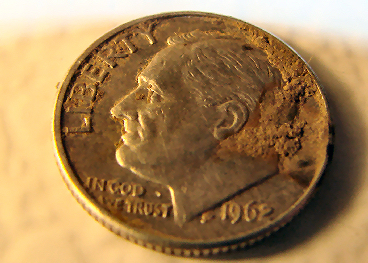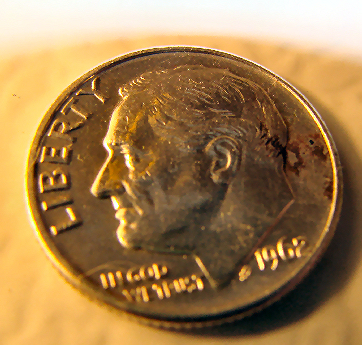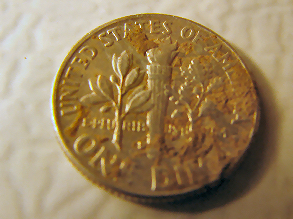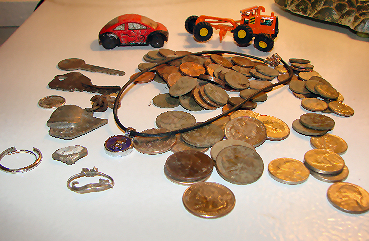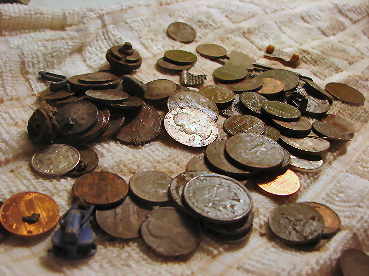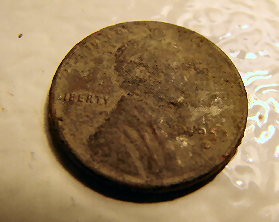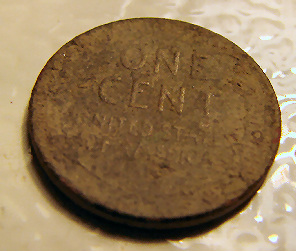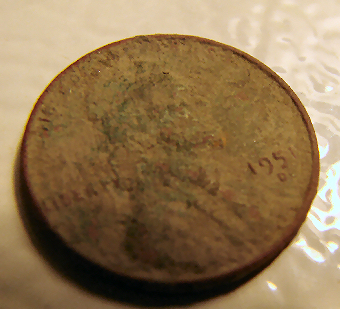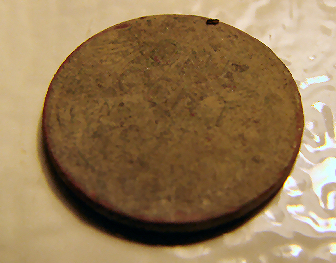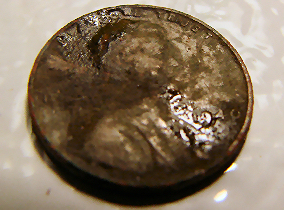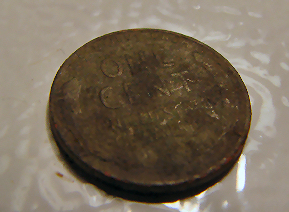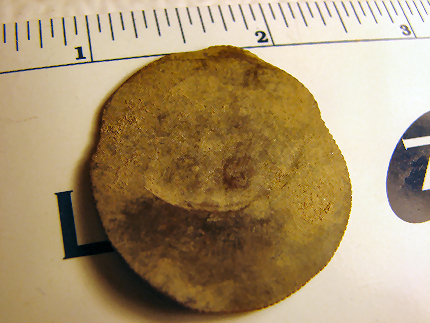 Found this rail coin at a school ?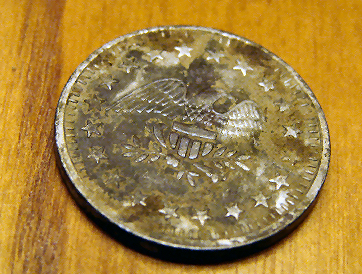 This one almost caused a freaking heatattack. lol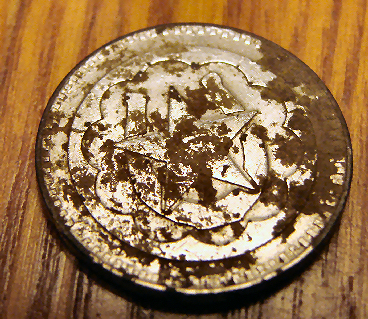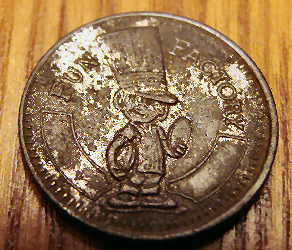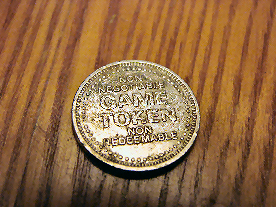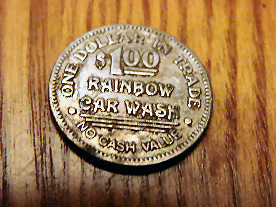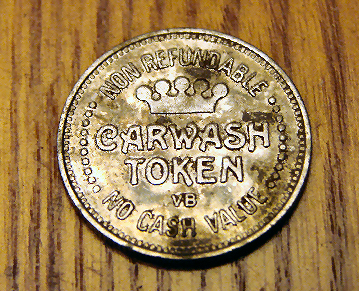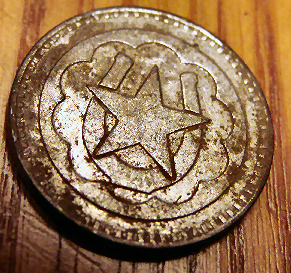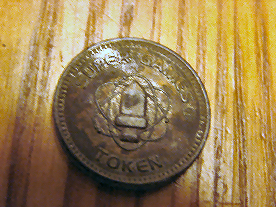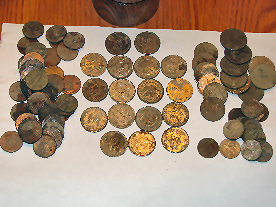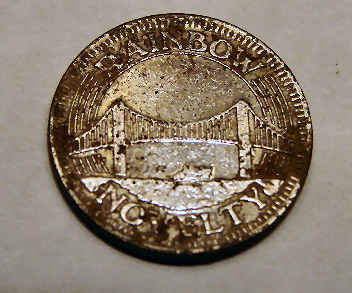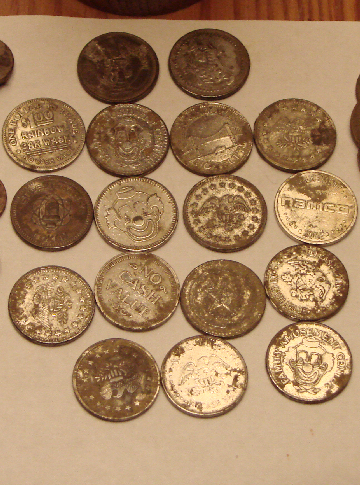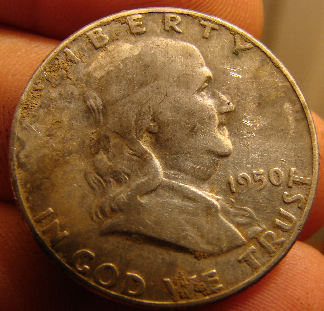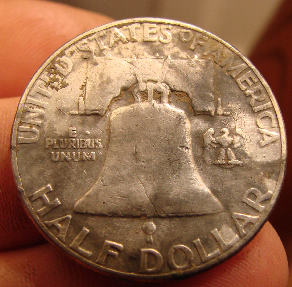 Old Ben came out of the ground and got me pretty excited. This is my first large silver coin dug!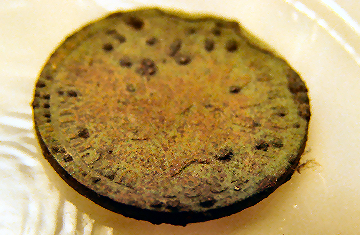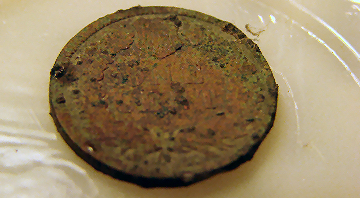 This 1884 Ih Penny was found during a construction site hunt.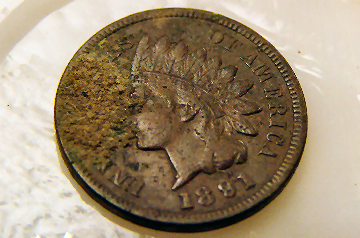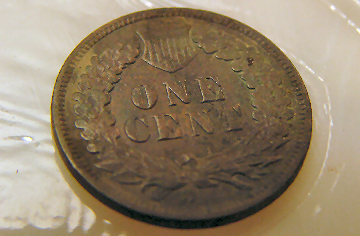 This 1891 Indian Head penny was a nice surprised coming out this nice from a construction site.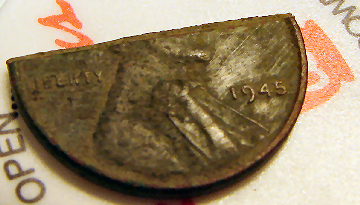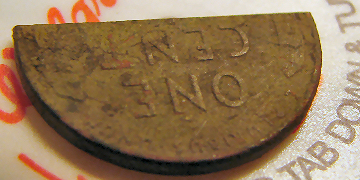 Dug my first half cent! lol Not sure why this wheat penny was cut?
My very first Seated coin! Whoo hoo! It was thought to be a counterfit at first. Real silver though! 1886 Seated Liberty Dime.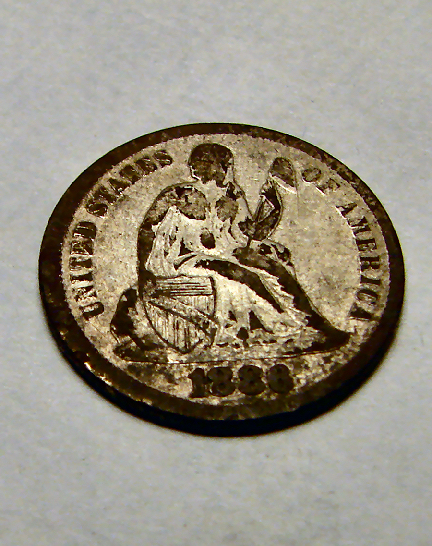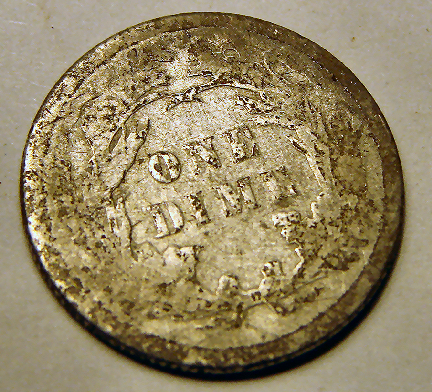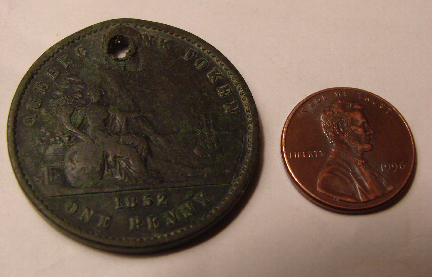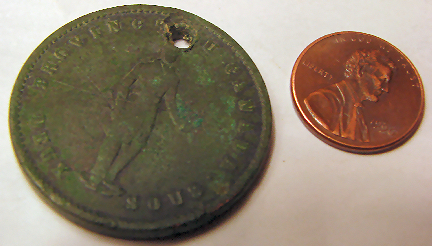 Dug this nice Quebec Bank Token from under an old 1800's Sidewalk! Very happy with this one!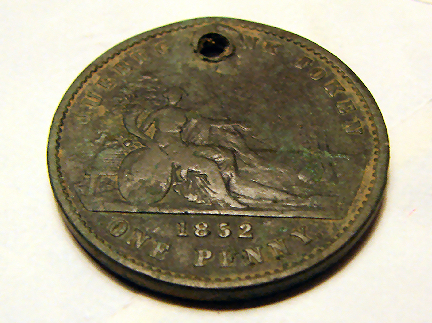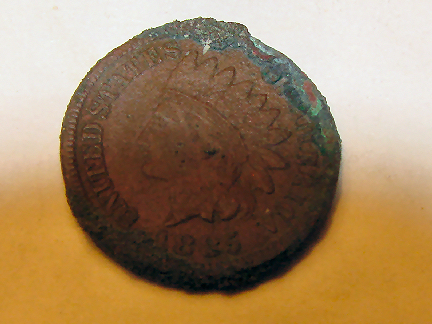 This is another sidewalk construction site recovery. I have a nice hole in the album for this coin.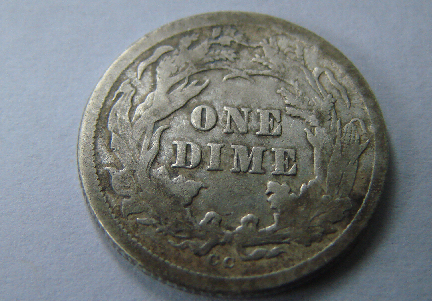 Second seated coin dug. This one is beautiful! 1877 CC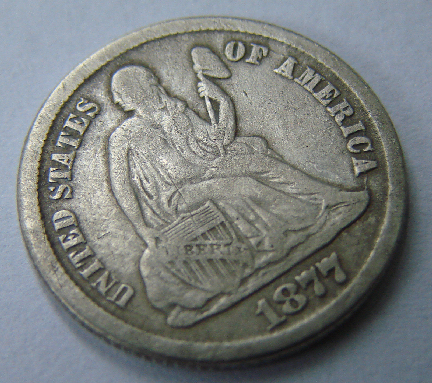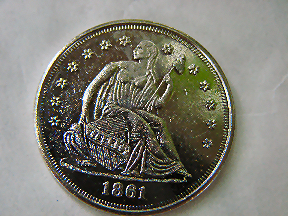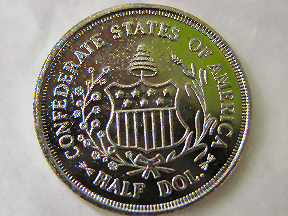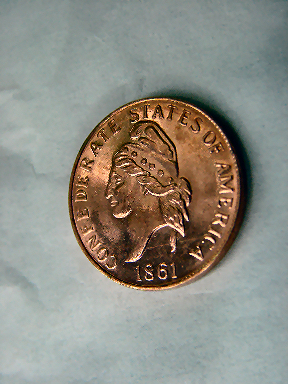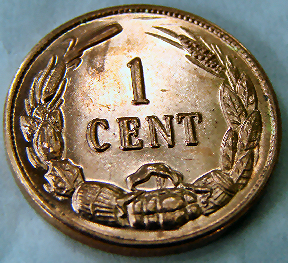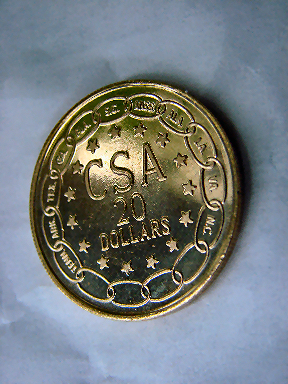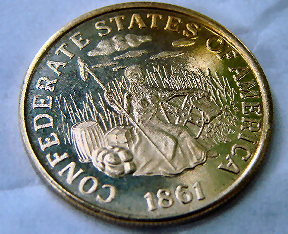 $20.00 Gold Piece from Gettysburg.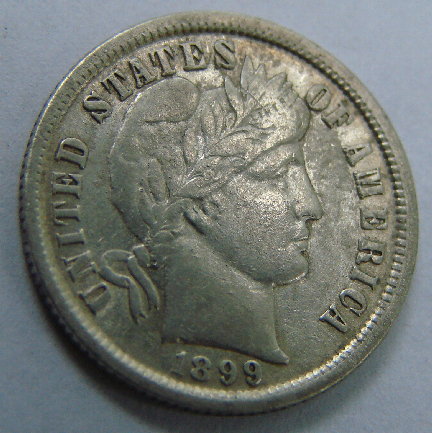 My first Barber Dime dug from an 1800's Sidewalk. Look at the beautiful Liberty Band!
Dead Indian. unknown date.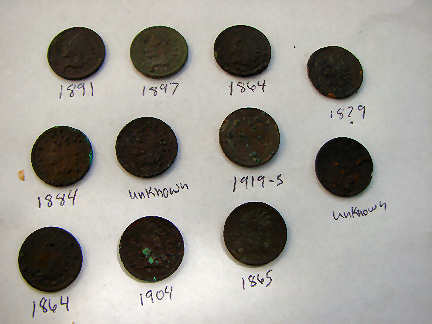 This is a lot of 10 Indians plus a 1919-S Wheat that I dug from under an old sidewalk.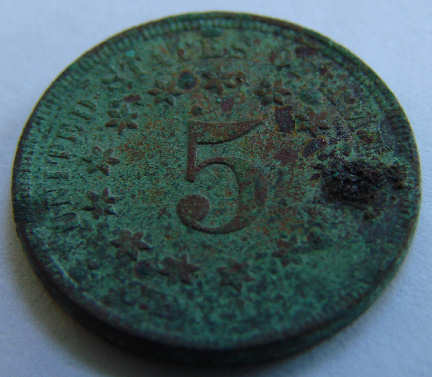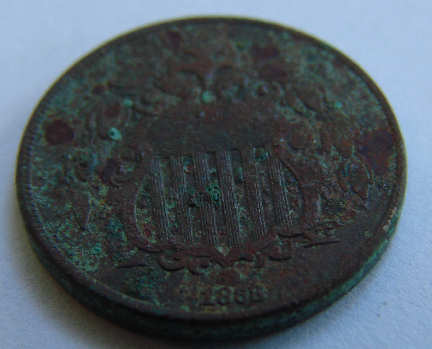 My first Shield Nickel. 1868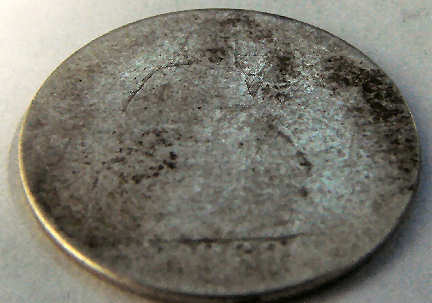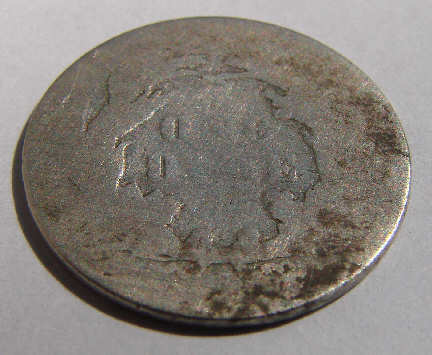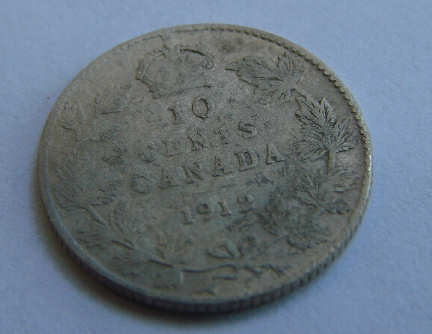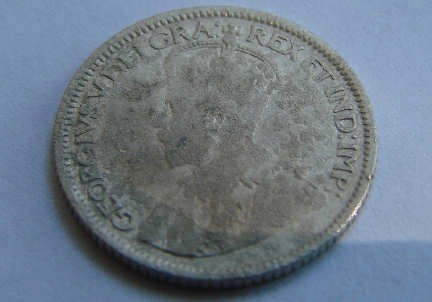 1912 Silver Dime. My first Canadian Silver.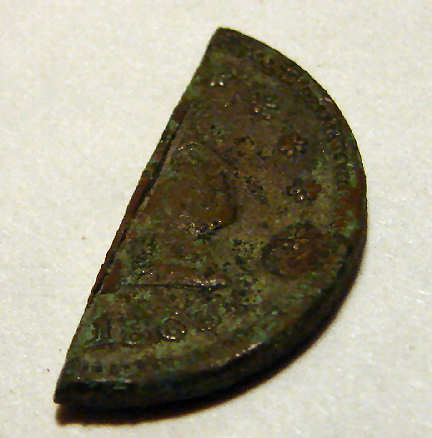 Civil War Store Card.
It's one of two, virtually identical varieties issued by, "D. GIAUGE / DEALER IN / GROCERIES / AND PROVISIONS / MT. EATON / O."

As far as I know, Giague was the only Mt. Eaton, Ohio merchant with his own Civil War store cards.

Fuld rates these tokens as R4 (200-500 known) and R5 (75-200).

Kanzinger's price guide (2002) values them at $65-85 in Fine to Very Fine condition.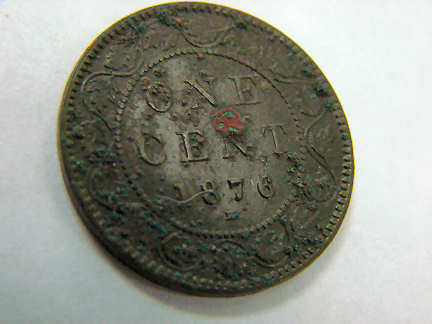 Canadian Large Cent. 1876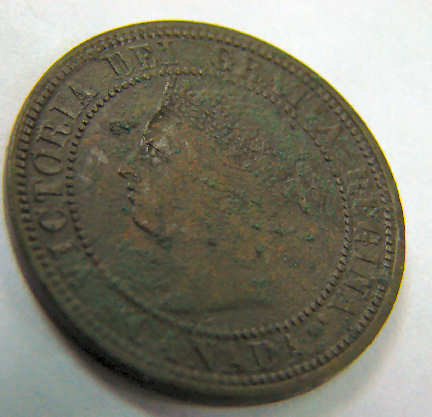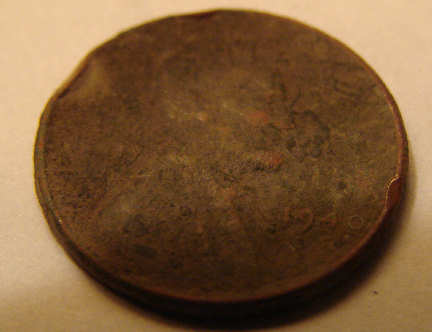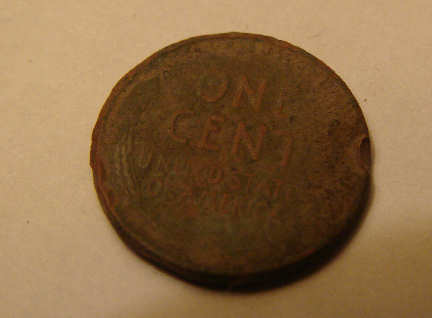 Nice little surprise from a new park.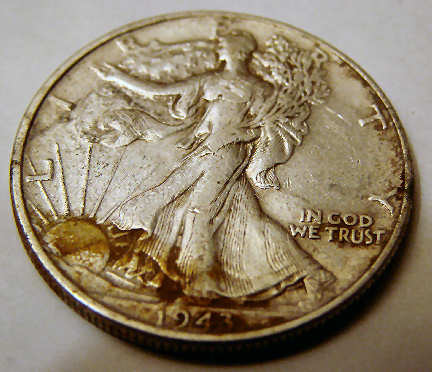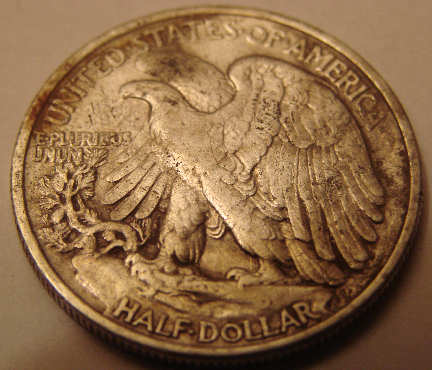 Dug in a PARK! Yes a PARK! What are the chances? Whoo Hoo!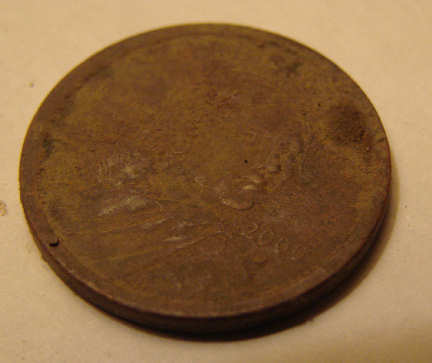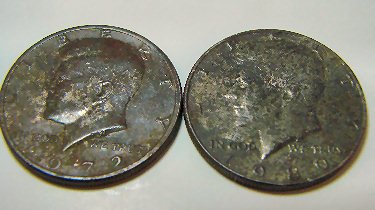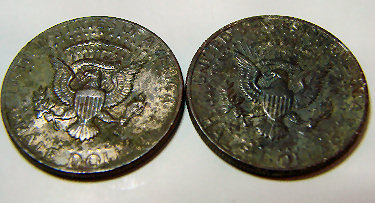 This was a two hour hunt and these were the only 2 coins recovered. Nothing like a big coin in a little hole! Strange day!

5 lil Wheats....1958, 1945, 1956-D, 1951, and a 1935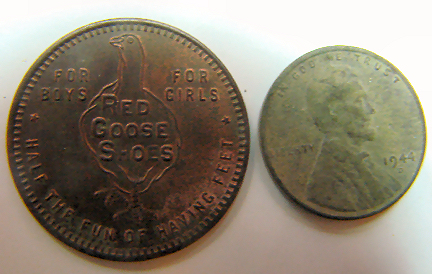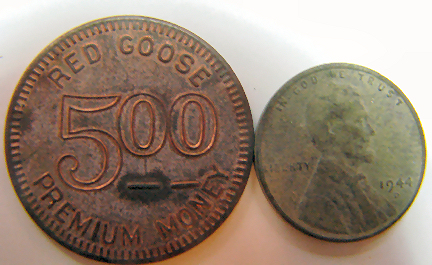 This Red Goose Shoe token is dated from abot 1907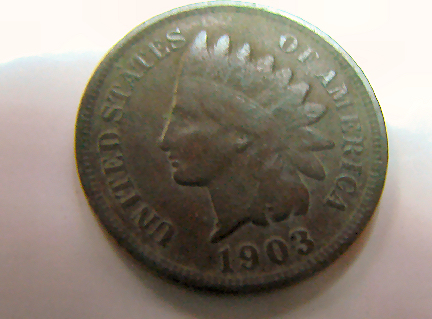 This ol Liberty in a headdress was a nice surprise!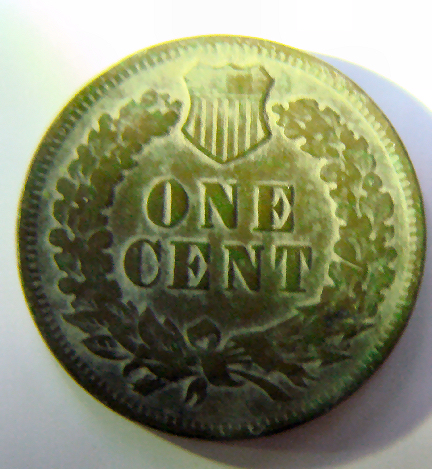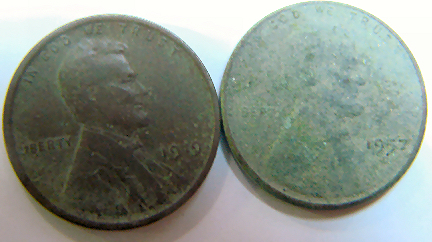 These were all found in the same hunt!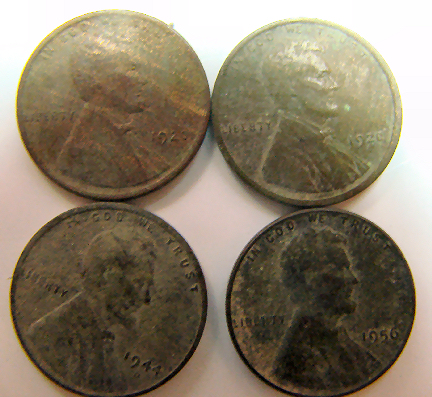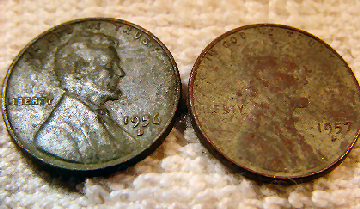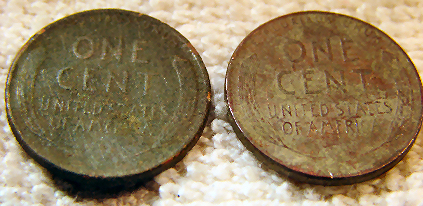 My latest Whet harvest. 56 and 57 D's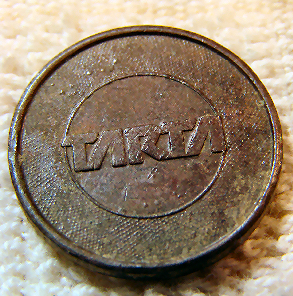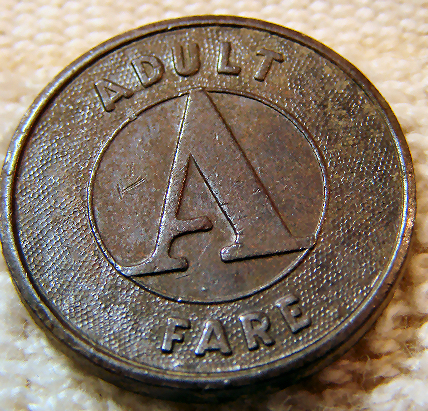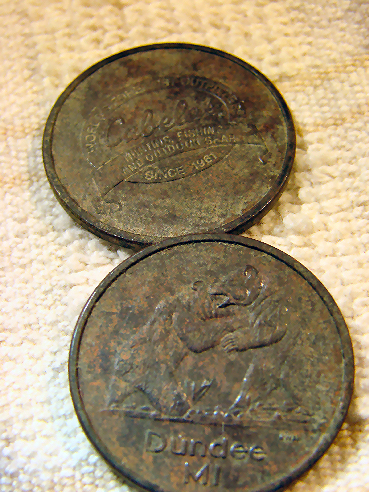 Dundee, MI. Cabela Tokens