My relics consist of many different things. Some truly are relics while others are just junk someone else dropped and I thought was cool when I dug it.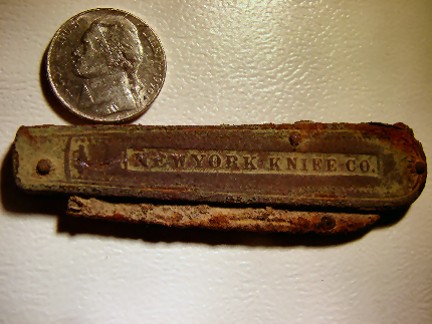 I was excited when This knife came out of the ground. I knew it was old. I was surprised when I truly found the age. This same knife has been unearthed at 1860's Civil War Camps! Very Cool. The New York Knife Company was in Business from 1856 to 1931.

This Butter Knife was dug at a Colonial Church that I had permission to hunt. To the left and below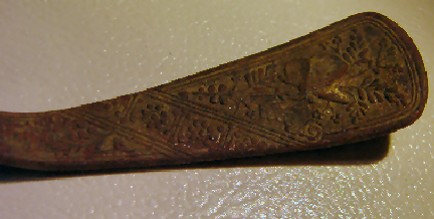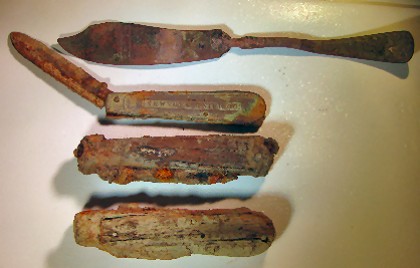 These are all the knives that I have dug so, far this year.

I found this and wondered when General Motors owned Frigidaire... A little research showed ownership between 1919 and 1979.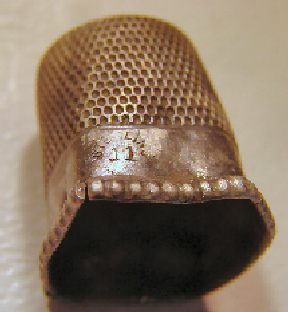 Here is a nice repaired Sterling Silver Thimble. I was very pleased when this one shined out of the dirt. .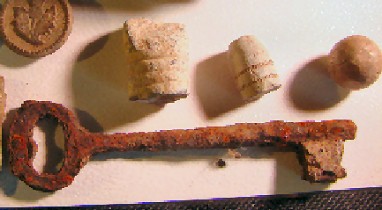 I dug a shot 3 ring bullet, a dropped 2 ring bullet and a musket ball from a Revolutionary War port. I am also told this was a stopping point to a confederate prison on one of the Lake Erie Islands. I need to do more research though. The key was found at an old farm house.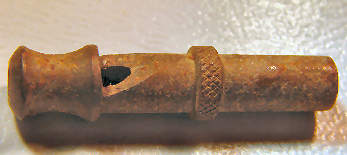 Research shows this is a Cracker Jacks toys from early on. I am told its a locomotive whistle.